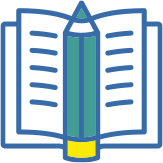 NRCSA operates the Planning Support Service as part of our commitment to maintaining the vitality of rural schools and communities.
"Many people fail in life, not for lack of ability or brains or even courage, but simply because they have never organized their energies around a goal." 
- Elbert Hubbard – American philosopher and writer
Why NRCSA…Long-range planning is an important task for the school district and community to undertake. A school board is most effective when members work together in reaching common district goals. Developing these goals can be challenging. Fortunately, you can have a partner at your side with more than 40 years' experience in serving the needs of rural community schools: NRCSA. Why choose NRCSA? 
Since 1980, NRCSA has represented Nebraska's rural community schools.  We understand rural schools, the Boards and Superintendents that lead them, and the rural communities they serve. 
NRCSA's focus is solely on rural schools and communities.  They are the reason we exist and we are dedicated as an organization to serving them effectively.
NRCSA's process has been developed by studying the best practices of experts and is designed to meet the needs of the district and community wherever they are in the planning process.
The NRCSA Process…two consultants will deliver two (2) sessions over two (2) days for approximately two to two and one-half hours each session. During the sessions, school and community participants will work in small and large group activities to:
Identify strengths
Identify issues & explore essential needs to carry them out
Create S.M.A.R.T goals with a focus on:
1) Strategies
2) Assigned responsibility
3) Timelines
4) Evidence of success
What are S.M.A.R.T. goals…This activity will create S.M.A.R.T. goals that will be:
Specific – customized and flexible to fit your school and community
Measurable – data-driven and totally understandable to all
Agreeable – broad-based support because all populations are involved in the decision-making process
Realistic – breaks down or accepts barriers to success
Time-Based – stakeholders are held accountable by the district within a defined completion date
While participating in the process of creating SMART Goals: It is okay to disagree; it is not okay to be disagreeable.
Outcomes…This activity will generate the following for your district.
SMART Goals Map for your district
School board buy-in
Pass resolutions to demonstrate support
Schedule presentations and written reports to ensure successful follow-through
Evaluation of the NRCSA process and facilitators; we always strive to improve
Constant and consistent 2-way communication with consultants
What Does It Cost… NRCSA's Planning Support Service will deliver high-quality services for an affordable, competitive fee. NRCSA's base fee is $2,000 plus mileage and lodging (if needed) for two (2) workshops. While not recommended, NRCSA will do one (1) two-and-a-half-hour program. Cost: $1,000 plus mileage and lodging (if needed).
For Further Information...Contact Jack Moles, Executive Director, at (402) 335-7732 or jmoles@nrcsa.net.
Our Consultants
Dan Bird spent 35 years in education as a teacher, coach and school administrator, including 21 years as Superintendent at Burwell Public Schools,  a long-time NRCSA member.  Dan has devoted his career to making a difference in his student's lives.

Rob Hanger began his career in Sutton where for 19 years he taught social studies and coached. Rob then served as the Principal and Superintendent of schools in Chambers for five years and has served the past 10 years as Superintendent of Schools in Palmyra-Bennet. As a long time NRCSA member Rob has championed the cause of rural schools with a focus on student achievement.

Fred Helmink spent 36 years as a teacher, coach, and administrator in several Nebraska schools including Norris, Geneva, Polk, Gothenburg, Beatrice, and his final 13 as the Fairbury superintendent.  He is a past president of the NRCSA organization and was also served as chair of the NRCSA legislative committee.

Cynthia Huff spent 30 years as a teacher, coach, Principal and Superintendent in Nebraska rural schools, including Trenton, Culbertson, Stratton, and Wood River.  She is a past Executive Board member of NRCSA and received the 2013 University of Nebraska at Kearney Leaders in Education and Service Award.

Robin Stevens spent 40 years in education as a teacher, coach, and administrator, including 13 years as Superintendent of Schuyler Community Schools, a long-time NRCSA member.  His experiences not only focus on rural schools, but also on cultural diversity.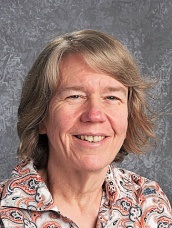 Caroline Winchester Dr. Caroline Winchester served 24 years as a Superintendent, retiring as the leader of Chadron Public Schools.  Among her career highlights are being named Nebraska Superintendent of Year by NASA and receiving the 2019 Nebraska Excellence in Education Award from Cognia.  She has been a member of the Commissioner of Education's Advisory Council, the Network Nebraska Advisory Board, and the NRCSA Executive Committee.